Why do we need another smart link?
Play & Follow originated from a basic marketing concept: Serve The User With The Best Possible Experience, without distractions or clutter.
The ultimate goal: Engage, Convert, Retain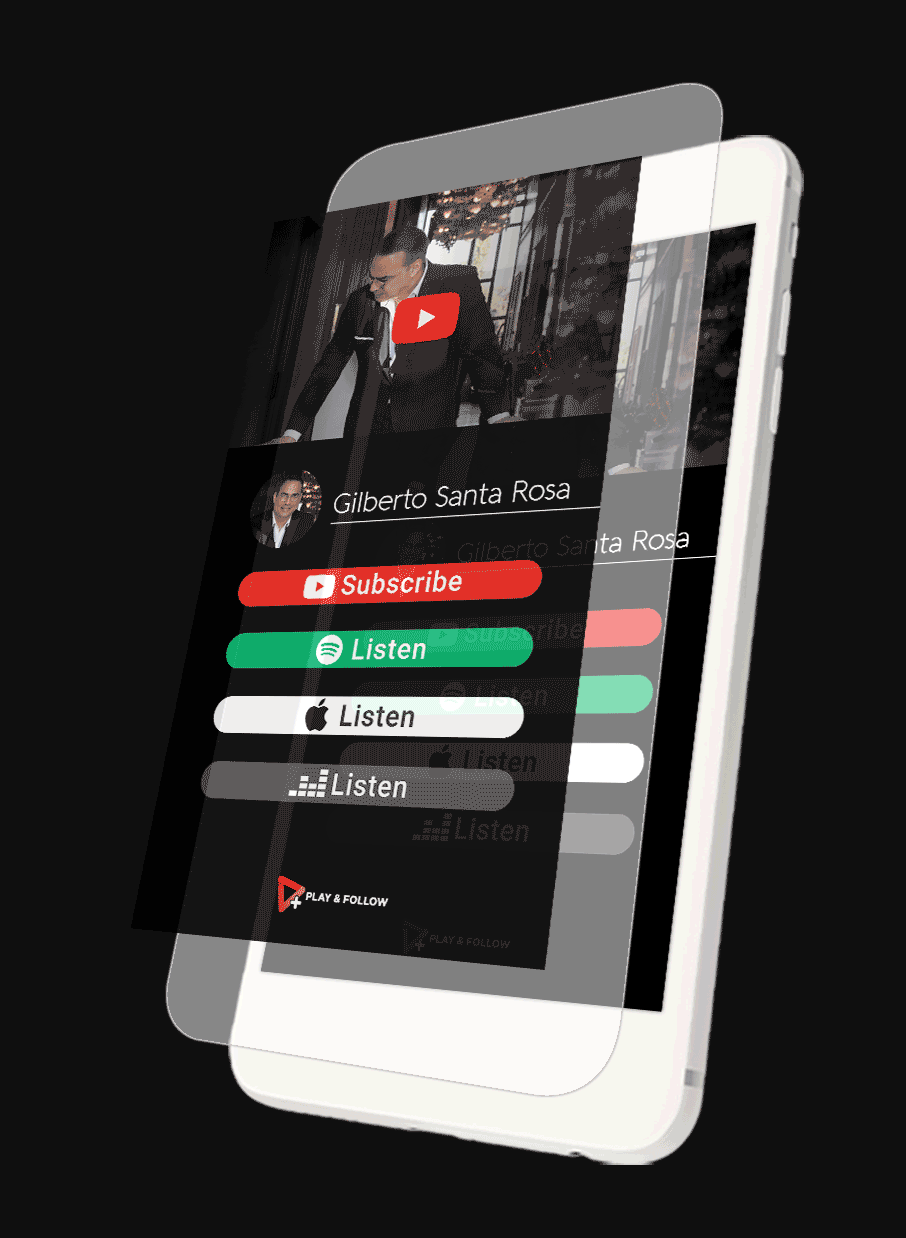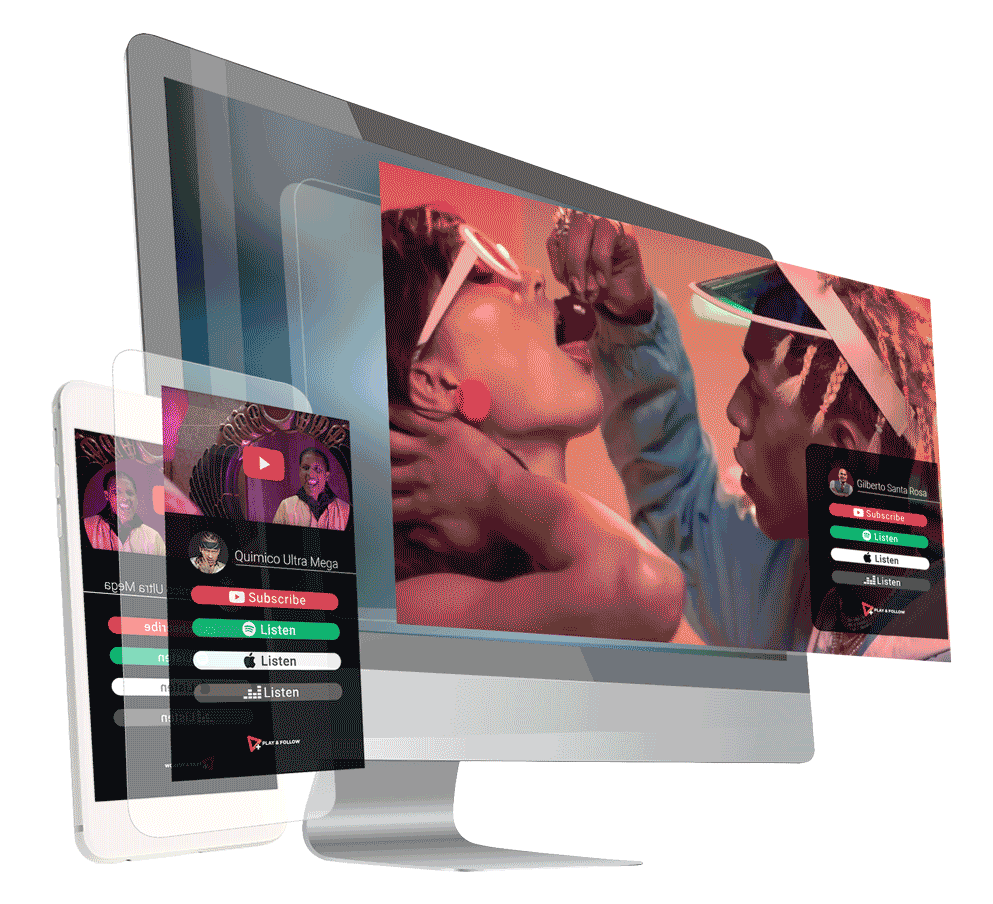 Introducing Play & Follow
The need for making data driven marketing decisions is paramount in the music industry, and spending big dollars on marketing becomes pointless unless you can analyze and interpret relevant coherent data. The cost per acquisition for streaming through paid campaigns will never equate to the revenue generated for a stream. Paid campaigns, for the most part, don't make sense without a well-defined strategy. Our Play & Follow  links page complements your campaigns by focusing on music industry-specific conversion and engagement markers.
Premiere a YouTube Video:
Capture all the attention with a distraction-free premiere page that invites fans to become followers or subscribers without exiting the viewing experience.
Create DSP-specific player landing pages:
Play & Follow makes it easy for you to design multiple shareable links with custom looks and feels for a particular release to geo-target fans in specific territories.
Remarketing codes:
Add your remarketing pixels, attribution tags and analytics codes from any provider to build re-targeting audience groups that have engaged with your landing pages.
Analytics:
See how your campaigns are performing in real-time. Our apps are deployed on Google Kubernetes over flexible engines, and all of our integrated measuring tools come from Google's suite of marketing, analytics, tagging and attribution. This means you get access to the same level of data segments and dimensions as provided by Google.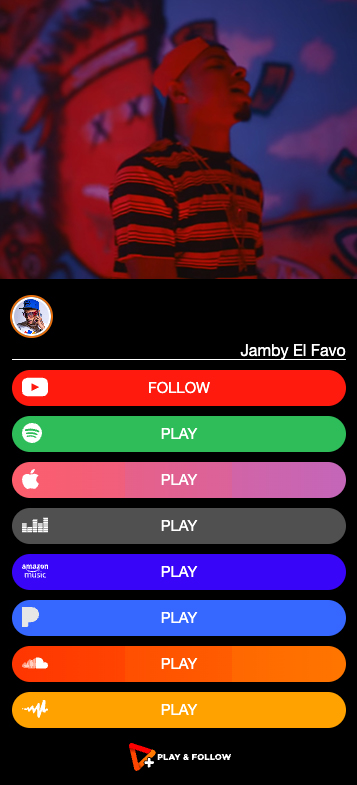 Customization:
Show visitors custom banners and cards that allow fans to subscribe, follow, and listen to the content of your choice. Play & Follow incorporates a timeline-based banner system that can, by design, overlay any video content. This is particularly useful when designing micro-campaigns intended to stimulate traffic rotation between predefined bundles of assets. This tool works miracles when promoting legacy catalog.